Become a ClickBank Master Affiliate In Just 7-Days!
Can Get This Special Offer. So Hurry Up! & Get It RIGHT NOW!
GET YOUR BUSINESS SETUP AND READY FOR YOUR FIRST HIGH-TICKET ONLINE COMMISSION IN JUST 7-DAYS!
It will be step-by-step training.

(NOTE: YOU'LL NEVER GET THIS OFFER AGAIN OUTSIDE THIS PAGE)

It includes 7-MODULES:

✅ DAY1: How To Create And Set up Your ClickBank Account Properly?

✅ DAY2: Complete your profile and bank account details properly.

✅ DAY3: How to Quickly Get Your Affiliate Link in Click Bank?

✅ DAY4: How to Choose Profitable Products on ClickBank To Promote?

✅ DAY5: How To Select Top Trending Products To Make Instant Affiliate Commissions? + BRAHAMASTRA For Big Commissions!

✅ DAY6: Different Ways of Promoting Click Bank Products To Make Huge Money.

✅ DAY7: How To Create Landing Page?

✅ SPECIAL BONUS: Import My Secret Landing Pages In Just 2-Minutes, For Guaranteed Sales.

If you want to make money online by promoting ClickBank products, then add this discounted offer to your order. Normal price is Rs.1499/- out of this page.

But for today, It is just One-Time of Rs.500 for life-time access of these classes. You're getting 66.67% Discount TODAY!✅

Therefore, it is highly recommended to join this discounted offer at Just ₹500.00/-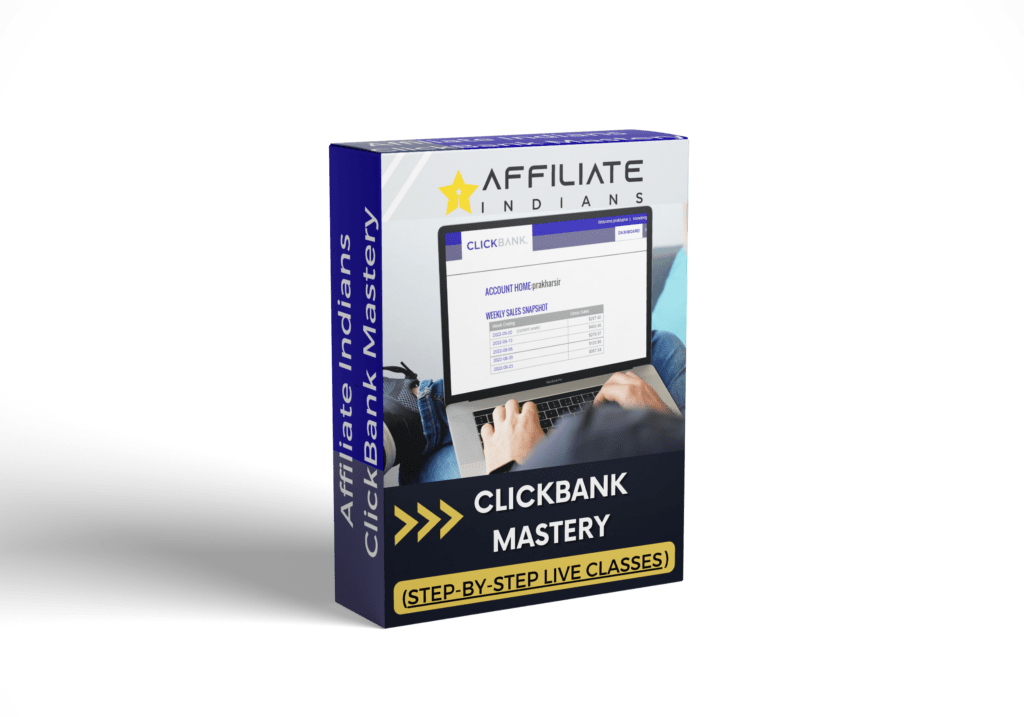 Everyday Price: ₹1,499/-
Today's Price: ₹500/- Only
NOTE : Just after completing the payment, "PLEASE WAIT FOR A FEW SECONDS!", Because, you'll be redirected to a next page, where you'll create your Login ID & Password, to access the course.
Copyright © 2020-22 Affiliate Indians