CONGRATS! You've successfully registered for the FREE training. And all your BONUSES & GIFT COUPON have been sent on your email.
147
People are watching this training!
STEP #1 : Check your email inbox (promotion & spam folder also) to claim all your BONUSES & GIFT COUPON CODE right now!
And then complete STEP#2 ✓
You'll Receive Email Like This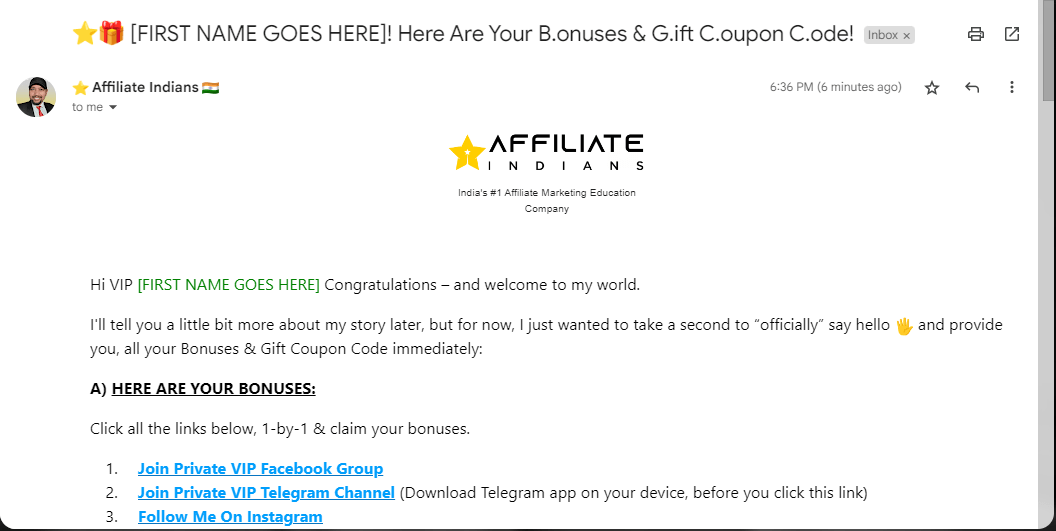 STEP #2 : Watch video below and then use COUPON CODE on next page!
YES! I've COPIED my coupon code ✓ from received email, and now I am ready to watch the training video
Watch this training video only if you want to earn at least ₹2-Lakh/month through high-ticket affiliate marketing!
"If you are a fast learner, watch this video in 1.5x speed"
Limited Spots Will Re-Open In:
Offer Will Be Closed Soon. Limited Spots Available!